Bring Financial Literacy

to Your Community

Banzai helps you build relationships with schools, community programs, and businesses alike as you create a culture of financial literacy.

Get Started
Why Banzai?
Thousands of individuals are looking for accurate, easy ways to learn financial literacy‐when they come to you for answers, Banzai's got your back.
800+ Partners

More than 800 banks and credit unions have exclusive access to supporting a school of their choice.

2M+ Students

80K+ teachers have helped over 2 million students nationwide participate in financial education.

150+ Resources

Over 150 interactive resources teach a variety of users about personal finances.
"Banks should be encouraged to partner with and invest in professional experts who could deliver [financial education] services."
US Department of the Treasury
Teacher Feedback Speaks for Itself
"Thank you for your sponsorship of Banzai. I used it with both 8th and 10th graders to teach financial responsibility. Your support of our students is greatly appreciated!"
Hagerstown High School, Indiana
RESEARCH & EFFECTIVENESS
"One representative distributing Banzai is producing more results than nine people did with a $200K program. We are increasing loan volume and creating great relationships with students." MORE CASE STUDIES
Amy P., Marketing Manager, Extra Credit Union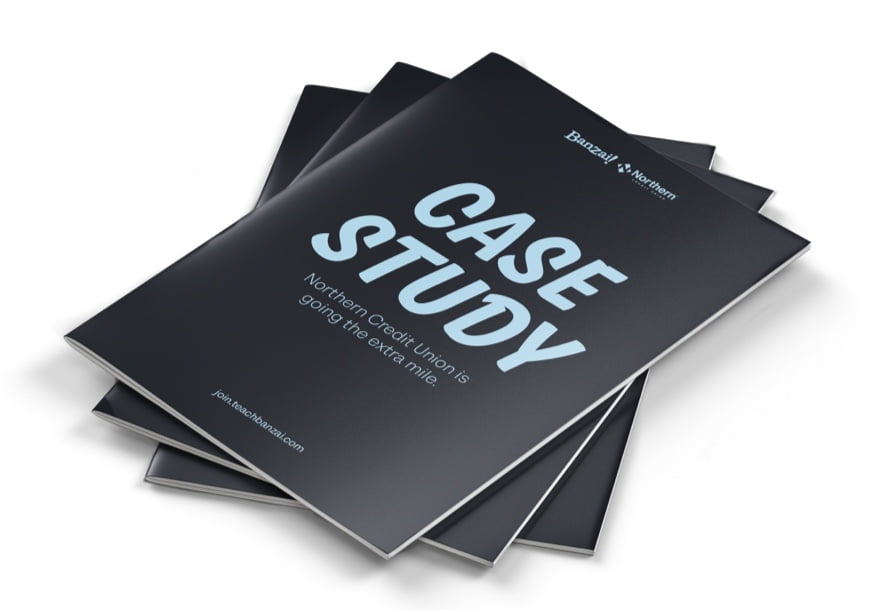 Banzai offers an expansive, easy-to-access library of financial literacy tools which you can provide to your community & employees through sponsorship. From the basics of budgeting, borrowing, and investing to complicated tac planning, Banzai makes learning difficult concepts, easy.
The Wellness Center
A comprehensive collection of 40+ hours of interactive content including Coaches, calculators, and articles.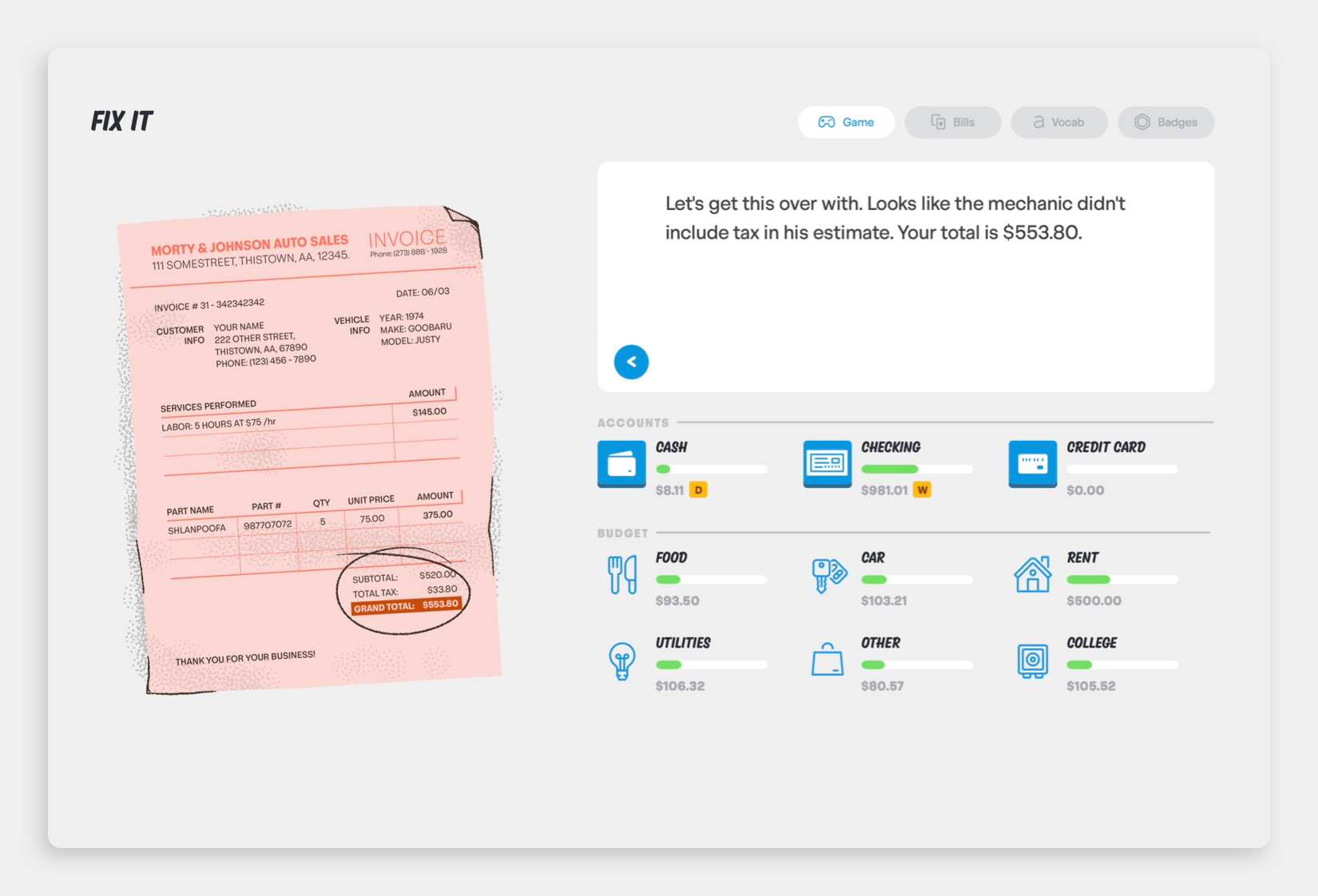 Interactive Courses
Roughly 18 hours worth of computer games for every age that test, teach, and reinforce financial concepts in a fun, easy way while encouraging growth and problem-solving skills.
CRA CREDIT & OTHER BENEFITS
Banzai can help businesses satisfy both donation dollars spent as well as service hours by providing opportunities to connect with schools and conduct financial education presentations. By using Banzai, you're serving the people in your community, ensuring that they have enough knowledge to reach their financial goals. With this all-in-one platform, you can meet your goals of teaching financial literacy principles through first-person simulations and real-world scenarios.
See why 800 financial institutions in all 50 states have partnered with the award winning Banzai program.
No, Banzai is prepared to do all the heavy lifting. We'll reach out and help create meaningful relationships with teachers.

Are you currently partnered with other organizations? Banzai offers a customizable landing page known as a co-branded landing page. This landing page provides a comfortable touch point for customers to access and allows you and your partners to pick and choose which Banzai resources you want to be featured on it. Contact your Banzai representative to learn more.

Banzai ensures full exclusivity when it comes to sponsoring schools. Once you decide to be a sponsor, your organization is the one that gets credited and marketed within the school of your choosing so long as your sponsorship continues. Reach out to your Banzai representative to see how this can benefit your company.