Get high-quality financial curriculum without spending a dime.
It's elementary with
Banzai Junior
It's never too early to teach the basics of money with Banzai Junior. Recommended for ages 8–12.
Teach the basics of income, spending, and borrowing with a fun simulation that keeps students engaged and wanting to learn more.
Beyond the Basics
Banzai Junior teaches young children to make and manage their own money, using lifelike scenarios—like paying unexpected expenses and saving for the future.
Running a Business
When life hands you lemons, start a lemonade stand! Junior lets students experiment with making business decisions and facing dilemmas: do you go to the waterpark, or do you work another day at the lemonade stand?
Junior Workbook
Free printed booklets complement the Junior course and expand on financial literacy topics for elementary aged kids. Help your students have fun while they learn.
Sign Up, It's Free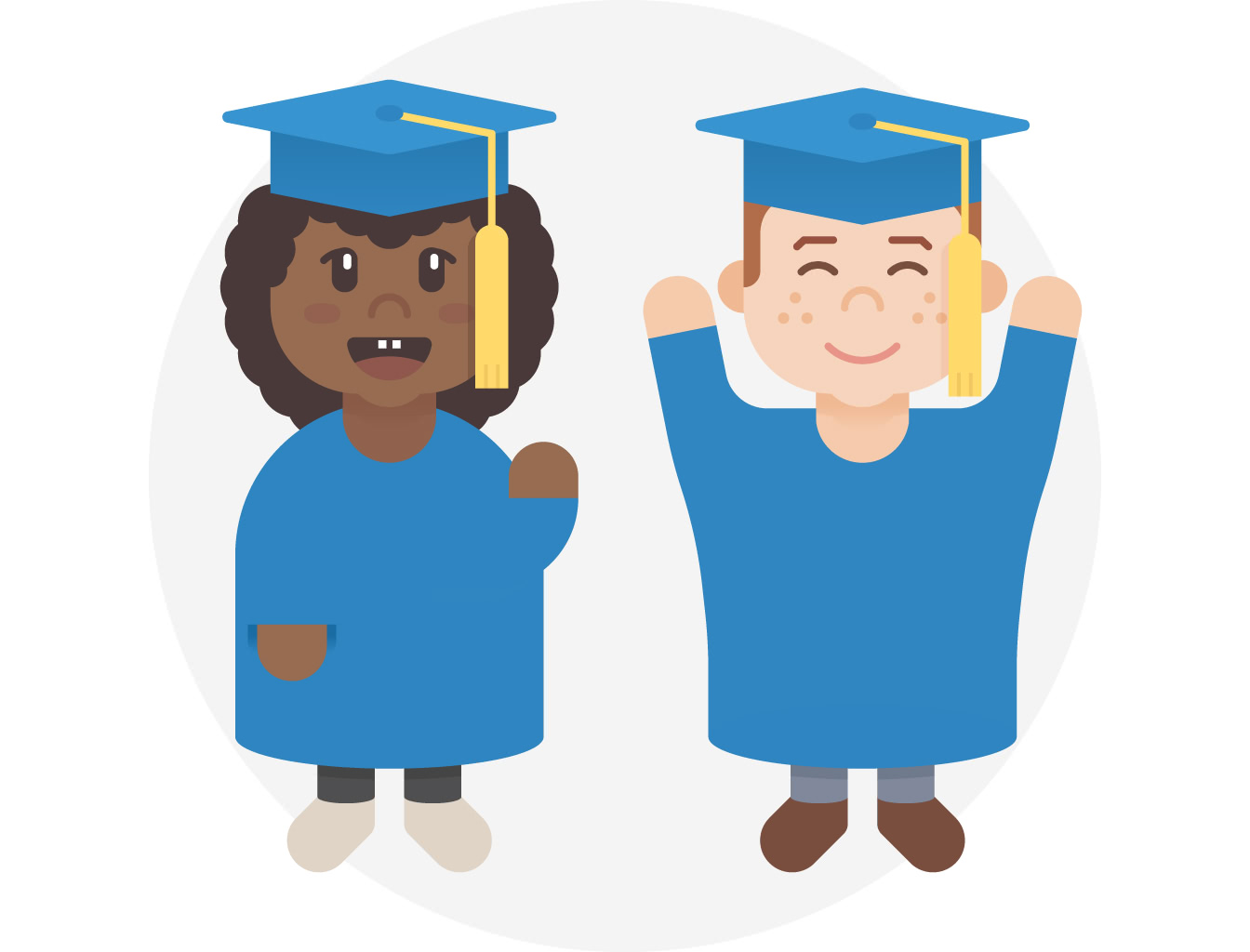 Savings Goals
Saving isn't about amassing a pile of money—it's about reaching goals: do you save for a brand-new bike or go for the gold and try for a fancy hoverboard? Students "win" when they save enough for their goal!
Perils of Borrowing
It's never too early to teach students to spend and save their own money. Banzai Junior shows them how borrowing money, while useful, can create extra obstacles: how fast can you pay back Mom's IOU?
How long does this course take to complete?

How does this unit help teachers stay flexible in the classroom?

Banzai courses can be done in or outside of the classroom and are quick to set up. Because of their automatic grading feature, these courses require little supervision and are an easy alternative to traditional learning by providing teachers with another way to spice up their students' learning—especially for days when a substitute is required.

Is there a how-to guide on how to implement this financial literacy course in the classroom?

Yes, teachers are always given the option to sit through a free teacher account demo that'll walk them through all available account features. There's also an opportunity, upon free sign-up and account creation, for teachers to access a teacher's guide that explains best practices for implementing Banzai in their classroom.
Teach the Value of a
dollar
Prepare your students for adult life with Banzai's interactive, personal finance curriculum.