Get high-quality financial curriculum without spending a dime.
Digital Citizenship


for kids

Students learn to be savvy online citizens by practicing safety on the internet and learning about digital wellness.
Your students will learn to spot potential scams, protect their devices, and research online claims in these
free
courses.
Digital Citizenship
Courses
Internet Safety

Grades 5-10 | 40 - 50 Mins

Students will master cybersecurity skills as they navigate a hypothetical social media app called Cybr.

Digital Wellness

Grades 4-12 | 20 - 30 Mins

This course will help students assess how their mental and physical health are impacted by technology.

Cyberbullying

Grades 5-10 | 30 - 45 Mins

Teens learn all about the damaging effects of cyberbullying and what to do when it happens to them.
Grading Made Easy
Banzai Digital Citizenship provides automatic grading, progress tracking, and clear decision trees to monitor student learning and outcomes.
Experienced-Based Education
Students learn by experiencing three different scenarios & courses—signing up for a fictional social media app, deciding what to post, and answering personal questions based on their overall health.
Topics covered in
Digital Citizenship
Password Strength

Practice creating a strong password and understand the importance of one.

Privacy

Experience firsthand why sensitive data needs to be kept private.

Scams

Master the ability to spot and avoid scammers on the web.

Phishing

Discover how to spot a phishing link and the consequences of clicking one.

Social Media

Navigate the minefield of safely posting on and interacting with social media.

Mental Health

Learn how technology can affect people's overall health.

Fake News

Research news articles, apps, and more in order to spot fake news.

Catfishing

Learn to recognize the signs of an online imposter.

Cyberbullying

Understand the effects of cyberbullying and what to do when it happens.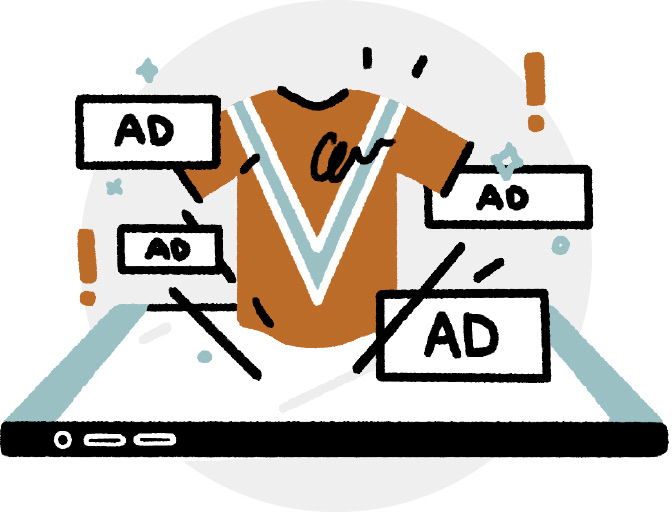 Why Digital Citizenship Matters
Are your students using the internet safely? It only takes one misstep to cause serious damage to a person's identity, finances, or device. These courses teach skills your students will use every single day.
Sign Up, It's Free!
Digital Citizenship Vocabulary
The course introduces new terms and expands on those your students have probably heard but don't fully understand (what are "terms and conditions," anyway?).
Measurable Improvement
The included pre- and post-tests clearly demonstrate students' comprehension and growth, as well as areas that could benefit from further discussions.
How do I get Digital Citizenship?

Don't have a Banzai account? click here to sign up — it's free and only takes a few minutes! Once you've created your classes, you can add Digital Citizenship or any other Banzai courses.

Have a Banzai teacher account? Select which class you want Digital Citizenship added to, click the "More" dorp-down menu to the right of "+Add Students," select "Settings," and click Digital Citizenship—a blue checkmark should appear in front of the categories you've selected.

Is the Digital Citizenship free?

Yes! All Banzai courses are made available to teachers and students at no cost thanks to the sponsorship of local banks and credit unions.

Who is the Digital Citizenship for?

Because of the subject nature and difficulty level, Digital Citizenship is ideal for 9-15 year olds. But internet safety skills are vital for every age and the course can be used for older students as an introduction.

How long does Digital Citizenship Take?

All Digital Citizenship courses combined should take roughly 1-2 hours to complete. Students are also encouraged to try multiple times—each experience is slightly different each time it's completed.

Are all Banzai courses COPPA and FERPA compliant?

Yes, Banzai complies fully with restrictions set by COPPA and FERPA—we don't store personal identification information such as a student's age, location, gender, or ethnicity. The limited data Banzai does collect is only used to deliver services and products or improve user experience and is never shared or distributed. Learn more by reading Banzai's Privacy Policy.
Teach the importance of
Digital Citizenship
Prepare your students for adult life with Banzai's interactive, personal skills curriculum.